Archbold
Library
The Archbold Library is a Special Library meaning it provides specialized services and a collection heavily devoted to one subject matter, in our case Ecology.
We are a non-circulation collection which does not lend to the general public. However, the librarian can help interested individuals with specific questions and searches.
Major subject headings in the collection include but are not limited to: Plant Ecology and Botany, Invertebrates, Herptiles, Avifauna, Mammalogy, Fire Ecology, Agroecology, and Florida specific volumes.
When he founded Archbold Biological Station in 1941 Richard Archbold created the original Station library from his own personal books and journals. This nucleus of a few hundred volumes and several dozen journal subscriptions has grown over the 80 years since to include over 8,000 volumes, as well as over 400 current and historic journal subscriptions, thousands of ecological photographs, and a large gray literature section.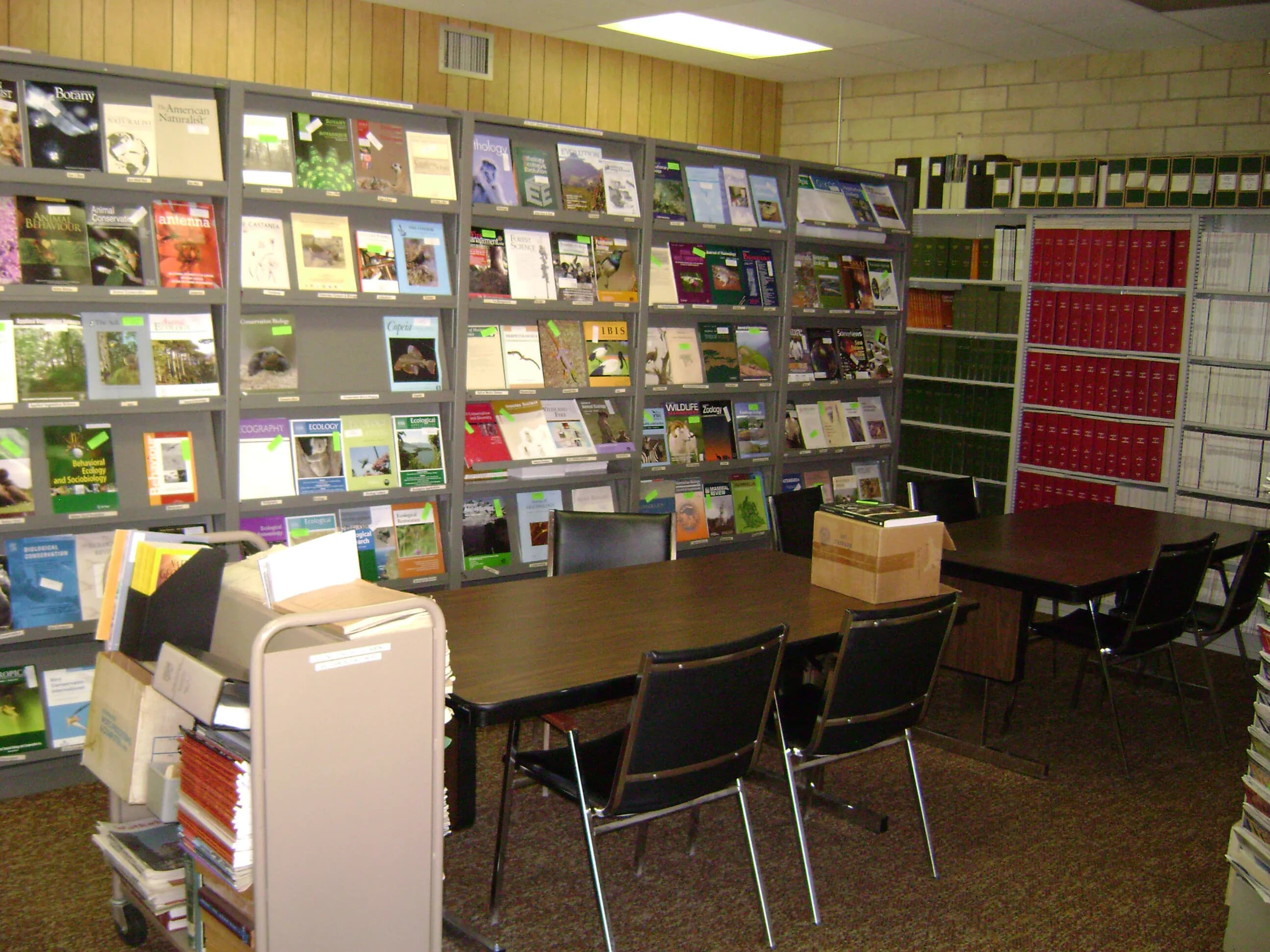 Archbold's Bibliography
This database contains all publications of work done at Archbold by staff, visiting researchers, and graduate students
Explore ArchBib
Contact our librarian, Joe Gentili for assistance
The library exists to assist Archbold Staff, Volunteers, Collaborators, and Visiting Researchers.
Contact us