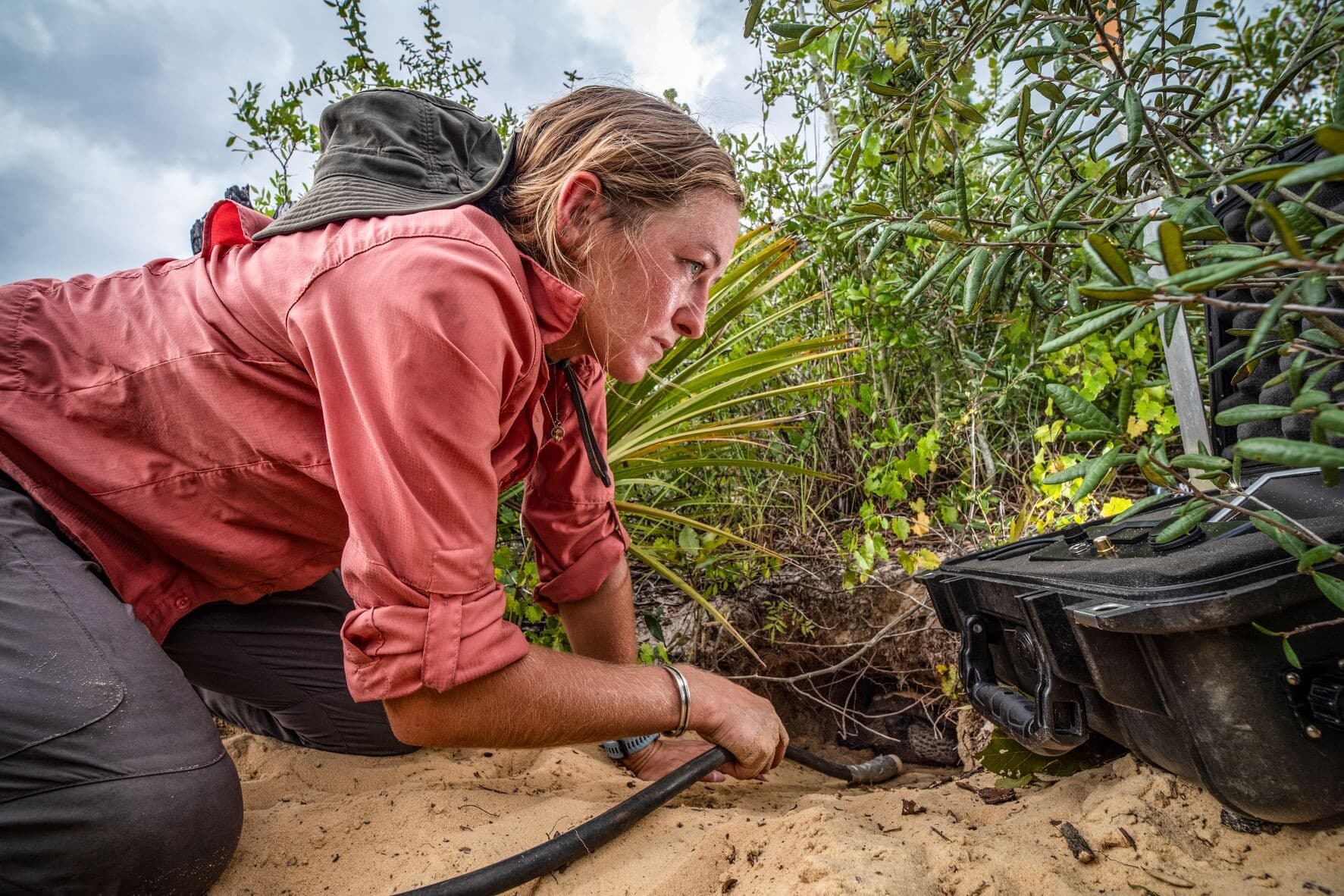 OUR SCIENCE:
PRIORITIES AND
IMPACT
Innovation and enduring science at a vast natural laboratory
Scientific explorations began at Archbold more than 80 years ago, when our founder, Richard Archbold, started keeping a daily record of the land and weather conditions at his fledgling Biological Station.
Soon after, Archbold biologists began cataloging the diverse array of species found in and around Florida's scrub habitat.
Many of the datasets that were started in those early days are still being added to today; they now underpin some of the longest-running field studies of their kind.
Archbold science activities continue to incorporate new scientific fields, expand into additional ecosystems (including, since 1988, our 10,500-acre cattle ranch at Buck Island Ranch), and embrace innovative technologies. Through it all, passion for science has remained Archbold's 'true North'.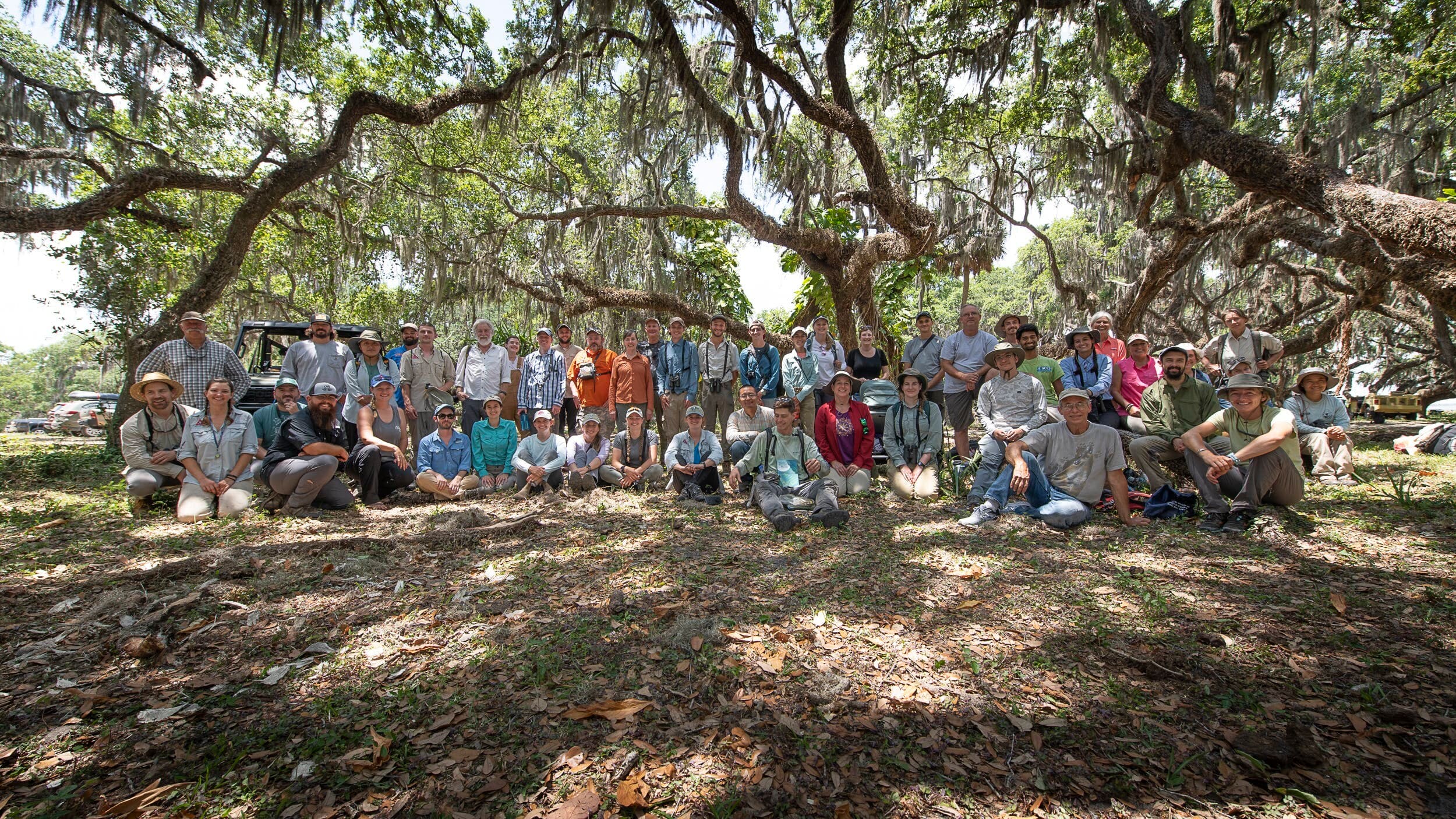 Our science programs
The depth, breadth, and quality of scientific knowledge gathered over more than eight decades have made Archbold a leader among biological field stations.
Browse
our datasets
Select collections of Archbold's scientific and monitoring data are now available online for scientists and public access.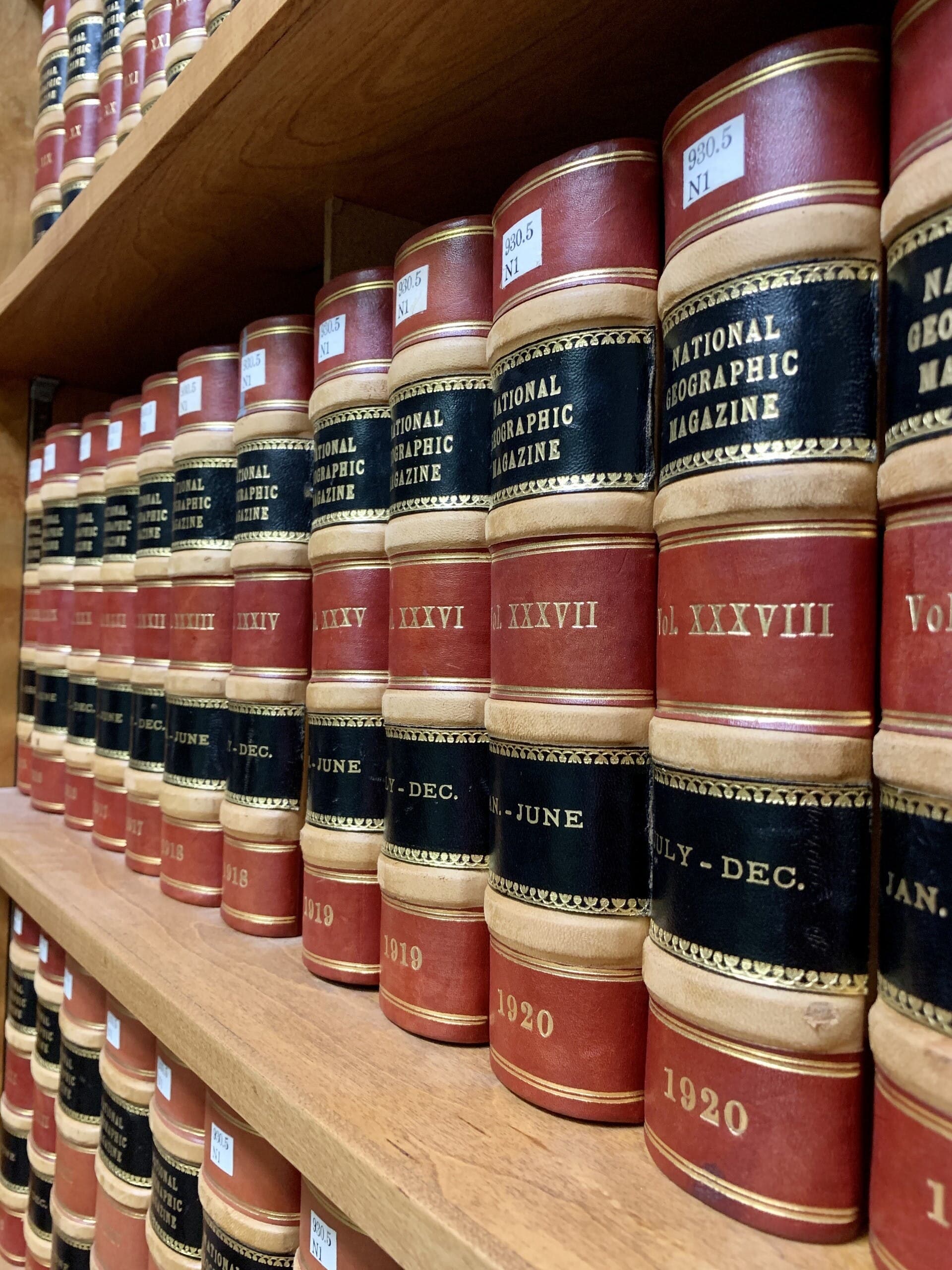 Library and Publications
A bibliography of more than 2,500 publications, plus information about our reference library.
Learn more
Natural History
Collection
Archbold welcomes visiting scientists from around the world.
Many early-career and established visiting scientists have chosen to conduct research at Archbold making it their academic 'home away from home'.
Archbold is proud to offer annual fellowships and awards that support research for graduate students, postdoctoral researchers, and early career scientists.
Archbold offers advanced research training for post-baccalaureate interns through our long-standing internship program. We offer internships in all of our science and conservation programs.
Most internships run for 6 to 12 months; all interns receive a stipend, room, board, and support for their independent research.
Typically, research interns spend half of their time working for their assigned program, and half of their time on an independent research project. Our post-baccalaureate internship is one of only a few programs in the US that allows recent graduates to gain research experience before committing to an advanced degree program.
More information
Archbold's indirect rates
policy
Review a summary of Archbold's policies for indirect rates for grant funding (sponsored programs).
View PDF
Our Science
Collaborators, Stakeholders, & Funders
Archbold scientists collaborate widely with peer institutions and local stakeholders; this allows us to "connect the dots" and better understand large-scale ecological questions.
Archbold's leading-edge science is made possible through grants, contracts, and our generous donors.
Visit our Program and Project pages to learn about who we are working with and how they help fund our work.
Engage with us
What we do here today will impact forever
Archbold represents all that can be achieved when great science meets great generosity.