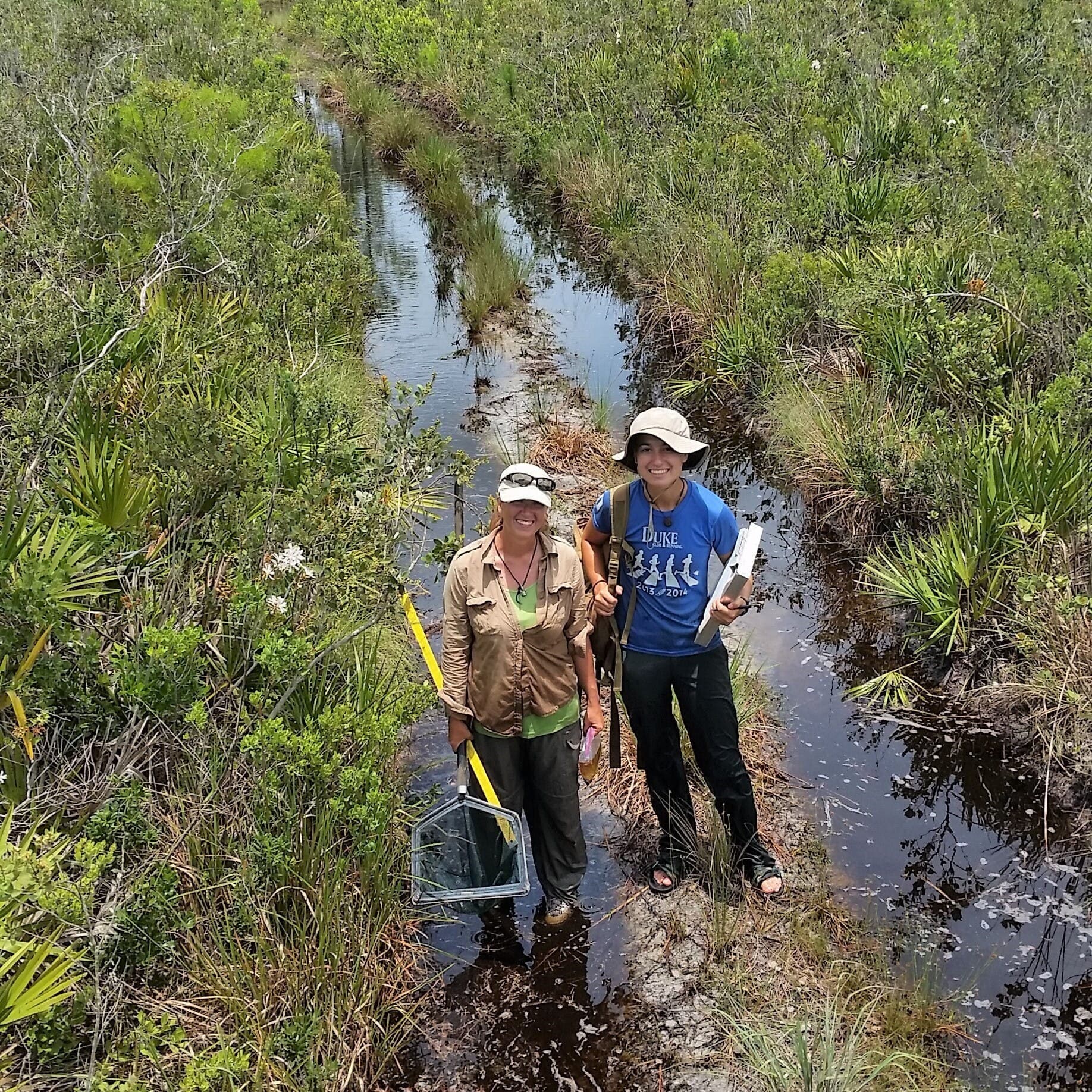 Herpetology & Restoration Ecology
We combine field research, habitat restoration, and community engagement to support conservation of native reptiles and amphibians in peninsular Florida's rapidly changing landscape. Our core areas of research are:
Long-term demography and behavioral ecology of a threatened keystone species, the Gopher Tortoise (Gopherus polyphemus)
Amphibian ecology and seasonal wetland community dynamics
Ecological restoration approaches and outcomes
Program Information
More about this program
Primary Research Areas
Population biology, Behavioral ecology, Imperiled species management, Wetlands ecology, Restoration approaches and outcomes
Primary Location(s)
Archbold Biological Station, Avon Park Air Force Range, Lake Wales Ridge
People working in this program
Featured
News & Scientific Publications
Explore Internships in Herpetology & Restoration Ecology
Contact us
The Herpetology & Restoration Ecology Program supports early-career scientists at different stages, including post-baccalaureate research interns (~2 per year) and research assistants. The typical duration of internships is 7-8 months. Interns and research assistants gain skills in field ecology, experimental design, data management, scientific writing, and outreach.