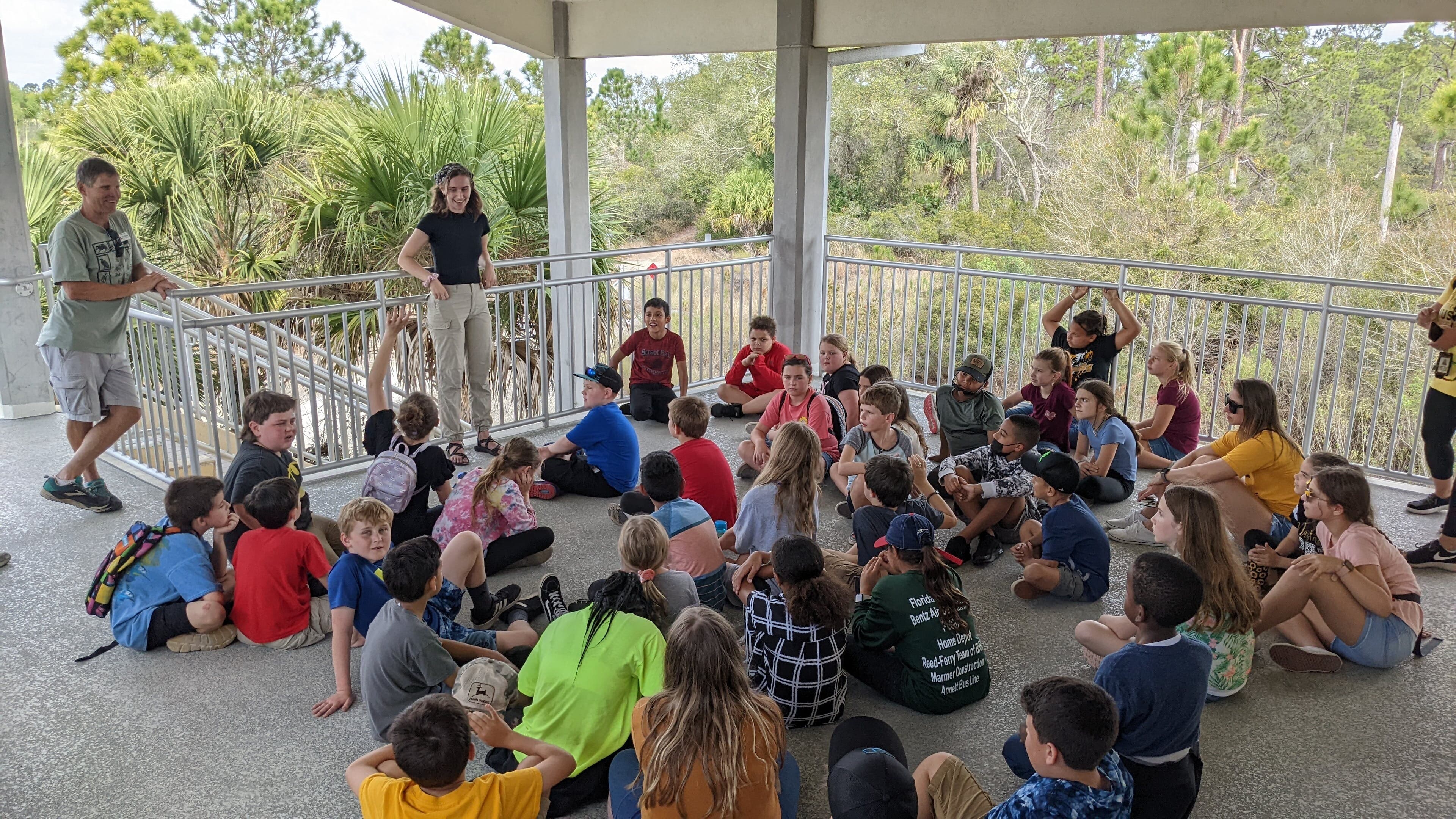 Nurturing connection to nature, environmental identity, and a sense of place
At Archbold, those who visit us learn scientific knowledge and build a connection to nature through guided activities and mentoring, preparing them for science careers and responsible Earth citizenship.
Our place-based Education Program activities - serving K-12 students, college classes, early professionals, lifelong learners, and more - draw from decades of ecological research and education to build scientific knowledge, connect with wild Florida, and inspire careers in science.
Contact Us
Science lessons
for 3rd to 5th Grade classes
Free learning modules for teachers
Archbold's "Science in the Scrub" lessons are classroom activities for 3rd to 5th grade students. With them, students learn about Florida's plants and animals. All "Science in the Scrub" lessons are aligned with the Florida state educational standards, and make an excellent complement to our field-trip experiences.
Our lesson collection is centered around a three-module curriculum exploring the Florida Scrub-Jay. We also have modules covering outdoor science experiments and evolutionary adaptation.
Explore our curricula
At Home in the Florida Scrub
Fungal Herbarium with Elan
Red-Cockaded Woodpecker Cavity
Animal Features are Bone Deep
How to Age a Saw Palmetto
Archbold's Weather Station
Florida Scrub
Coloring Book
A coloring book for young learners, plus standards-aligned language arts worksheets to be used in concert with Archbold blog posts.
Elementary school
field trips
Bringing ecology to life
Archbold offers free field trips to Florida public elementary schools.
Enroll your class
More
ways to learn

with us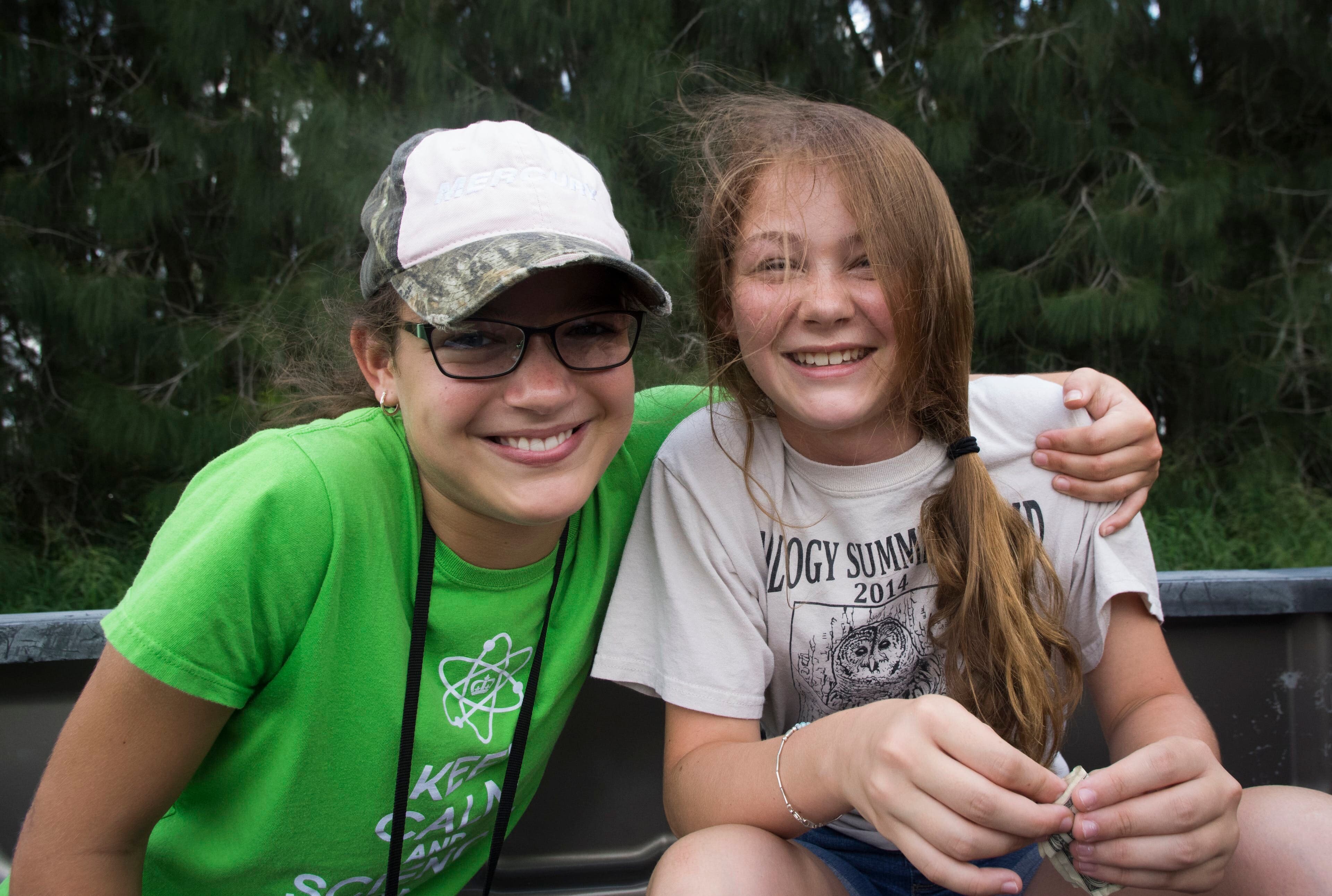 Summer Ecology Camp
Young explorers ages 7 to 12 are invited to join us for a week of science, nature, and fun in Florida's great outdoors.
Learn about our Summer Camp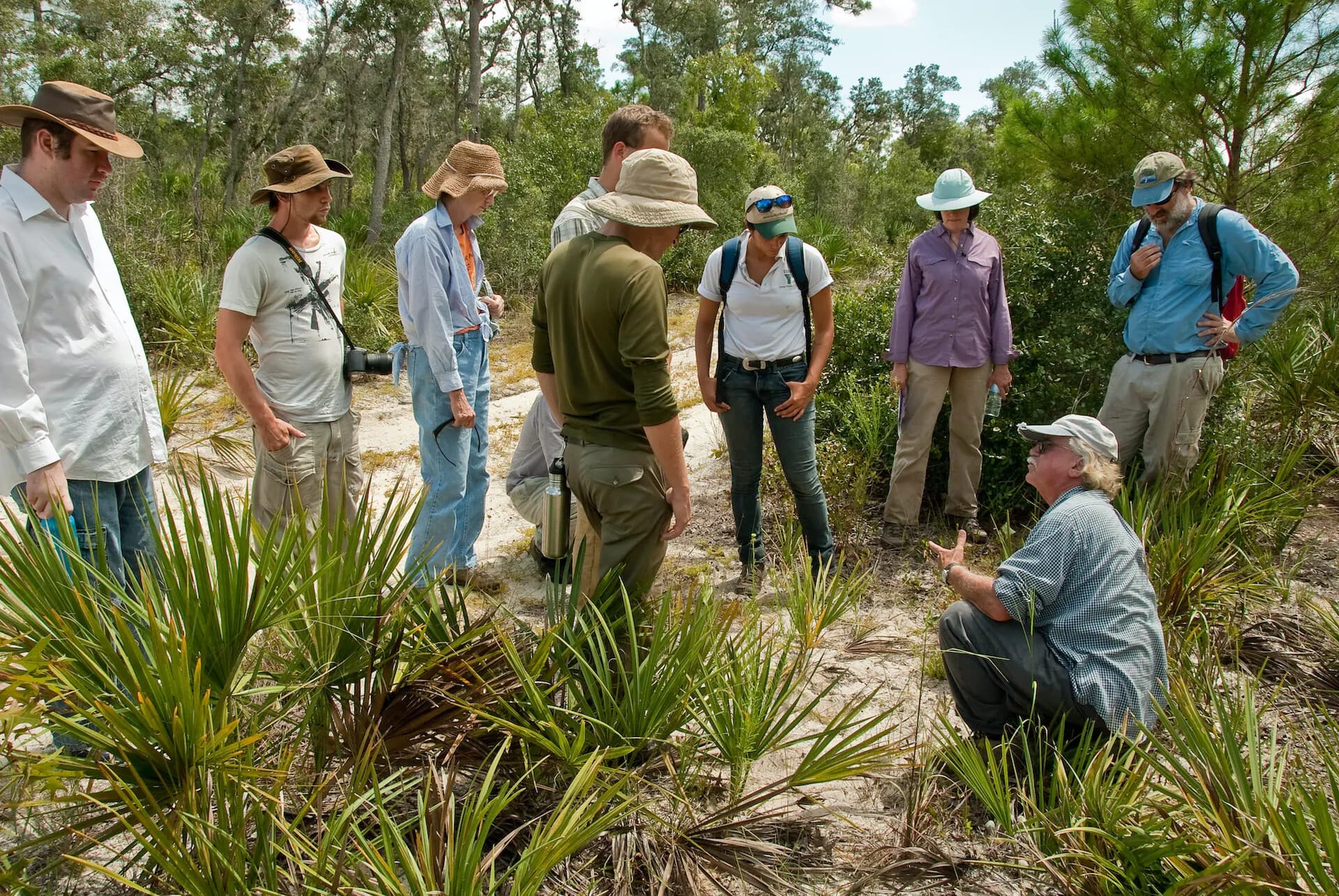 Environmental internship program
The Jill Abrahamson Memorial Environmental Education Internship: a unique, prestigious 9-month training internship.
Explore internships
Continuing
education and community

outreach

Building a community of lifelong learners
Archbold provides a wide variety of continuing education opportunities. These include lectures, seminars, guided tours, meetings, workshops, and special interest programs — as well as our Nature Trails and permanent exhibits.
In addition, the Station often hosts tailored programming for arts organizations, environmental nonprofits, and professional organizations. Contact our Education Office to learn more about customized tours and visits.
Contact Us
For information about hosting your next overnight retreat or workshop at our site, see our Visit page.
Visit Us
Get involved
Support the next generation of environmental stewards.
Our education program is dependent on collaboration between donors, volunteers, community partners, educators, and supporters. Engage with us to build a community of lifelong learners.