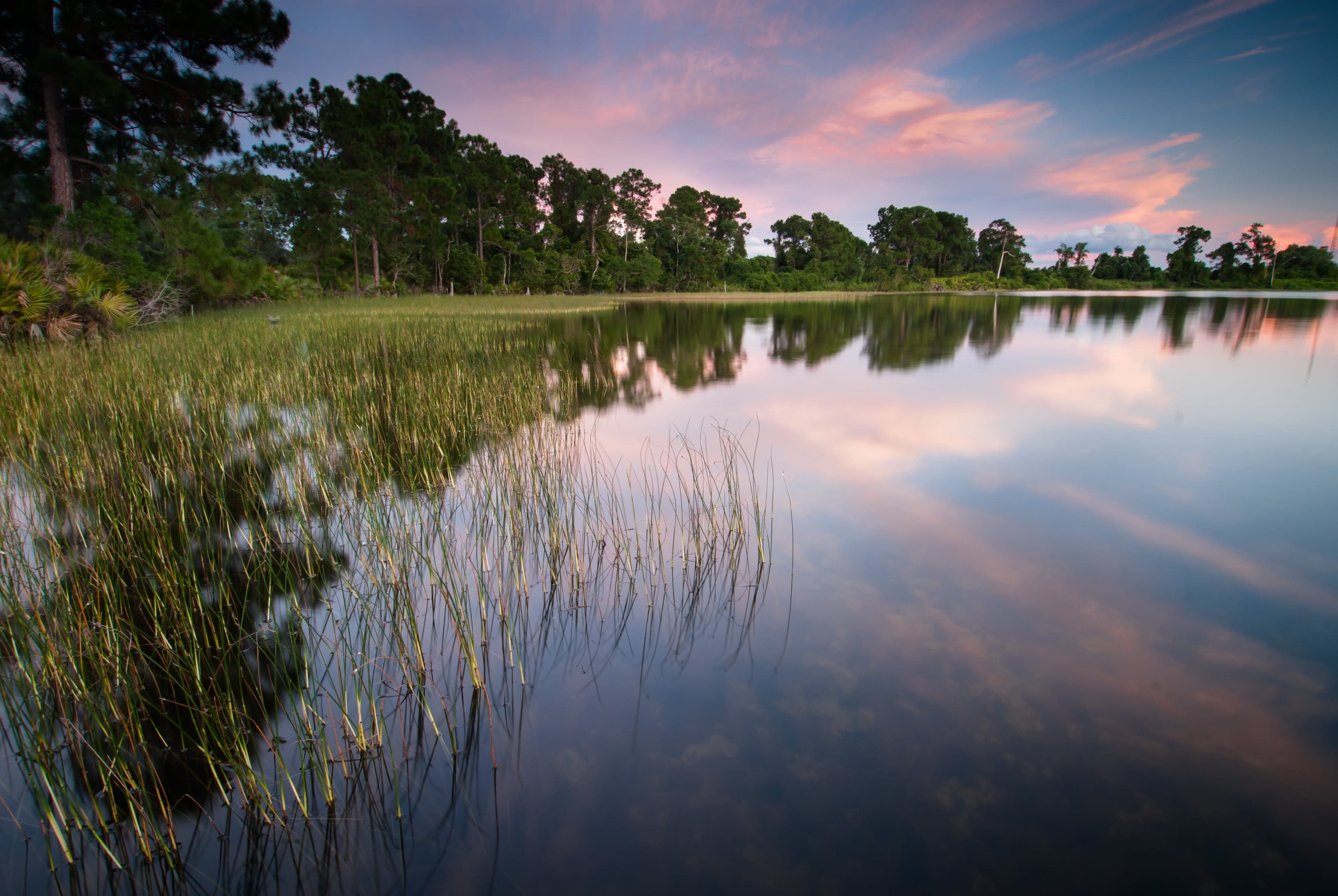 Limnology
Archbold's Lake Annie is one of few subtropical lakes in the world under continuous study. It serves as a timekeeper of Florida's past, present, and future. Scientific discoveries are drawn from sediment records, monthly sampling, and monitoring buoys. Archbold collaborates with scientists around the world feeding data into regional to global networks, informing how lakes respond to change in Florida and worldwide.
Program Information
More about this program
Primary Research Areas
Long-term limnology, Paleoecology - sediment cores, Climate change , Phytoplankton communities, Water quality
Primary Location(s)
Archbold Biological Station, ~80 lake Global Lakes Ecological Observatory Network (gleon.org) , ~2000+ lake network in Florida Lakewatch (lakewatch.ifas.ufl.edu).
People working in this program
Lakes write music. Science is listening.
Evelyn Gaiser | TEDx A classically trained musician, Dr. Evelyn Gaiser Archbold Research Associate translated high-frequency Lake Annie data to musical compositions to better understand and describe changes. Youtube TedXFIU. 18 mins.
Paleoecology of a Florida Lake
with Dr. Mark Brenner (University of Florida), who demonstrates in detail the process of coring a lake and discusses his career in paleoecology. This was filmed at Archbold Biological Station's Lake Annie, Florida. 13.48 mins. Archbold's YouTube Channel.
Eyes on Lake Annie
A video by Into Nature Films. Describes the two-day launch during March, 2022, of the new data buoy into the middle of Archbold's Lake Annie on the Lake Wales Ridge. Vimeo 7 mins.
Lake Annie virtual field tour
Selfie Shorts - Florida history at Lake Annie with Mr. Dustin
Archbold's Director of Education, Dustin Angell talks about the outsized history of Lake Annie, in the interior of Florida. 3 mins. Archbold's YouTube Channel.
Featured
News & Publications
Collaborators & Stakeholders
Although Archbold does not have a staff limnologist, the long-term data and intrinsic values of the lake for research has attracted researchers from many countries. Students from across the USA have conducted fieldwork for Masters and PhD theses, including studies of hydrology, paleo, water quality, dissolved organic carbon, and plankton communities.
Most recently the Gaiser Laboratory at Florida International University has supported extensive graduate research on paleoecology and diatom communities. Many classes, including University of Florida and Florida International University, use Lake Annie for field courses.