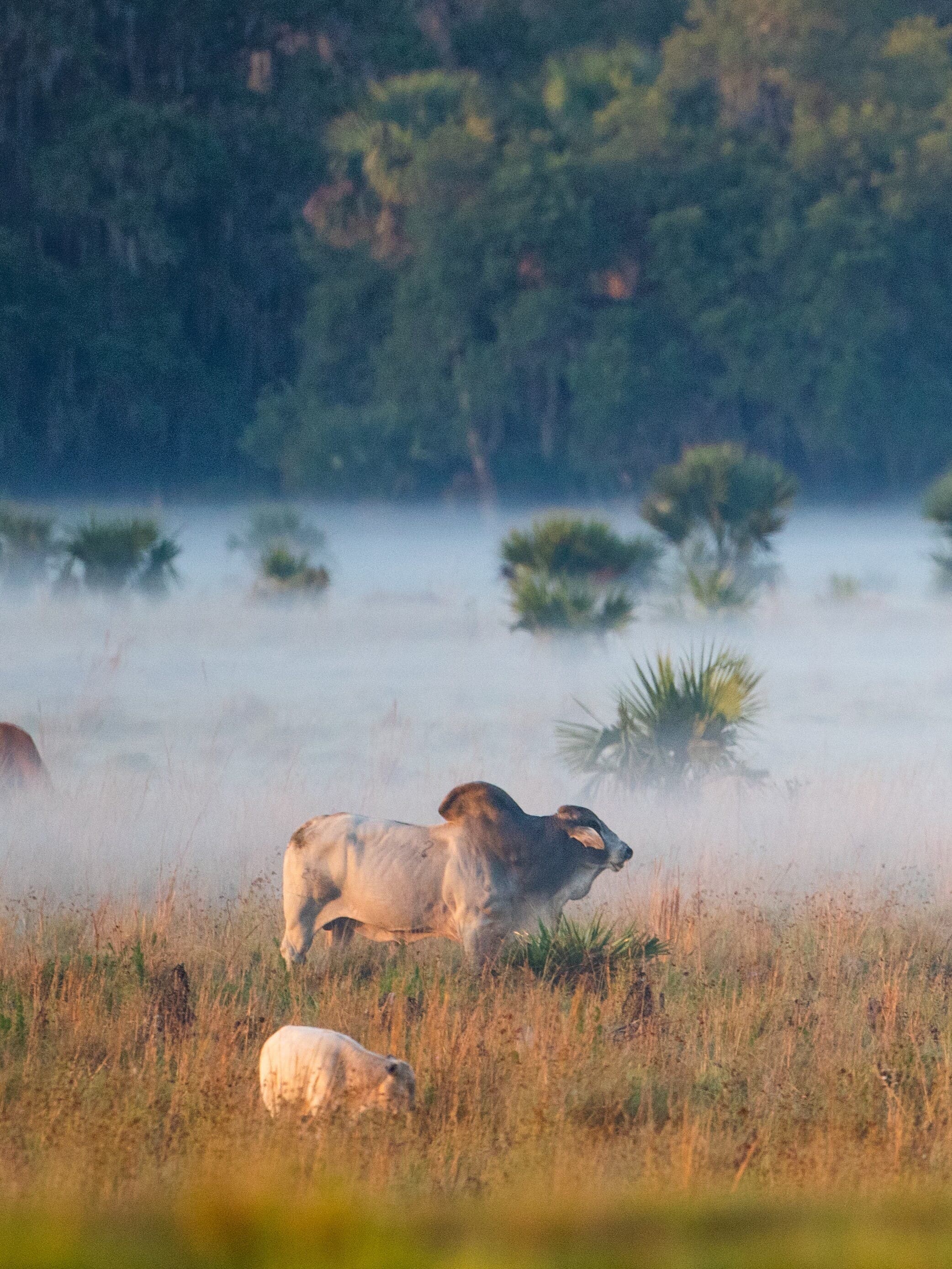 Agroecology
The Agroecology research program is based at Buck Island Ranch, Archbold's 10,500-acre working cattle ranch. This program utilizes the ranch as a platform for research on environmental and economic sustainability and focuses on the role of grazing lands in the Headwaters of the Everglades. Archbold's Buck Island Ranch, along with its partner at the University of Florida Range Cattle Research Center, is one of 18 sites in the USDA's Long-term Agroecosystem Research network (LTAR). LTAR is a nationwide network designed to assess strategies for sustainable intensification of agriculture.
Program Information
More about this program
Primary Research Areas
Biodiversity, Carbon, Ecosystem services, Fire, Forage, Grazing, Greenhouse gases, Invasive species, Soil, Water, Wetlands, Wildlife
Primary Location(s)
Archbold Biological Station, Buck Island Ranch, Headwaters of the Everglades Watershed, St. Lucie River Watershed, Caloosahatchee River Watershed
People working in this program
Featured
News & Scientific Publications
The Agroecology Program supports early-career scientists at different stages include post-baccalareate research interns, research assistants, and post-doctoral research fellows. Research assistants and interns gain skills in ecology, biogeochemistry, and long-term environmental monitoring, technology, sensors and data management. All scientists are encouraged to disseminate research via presentations, social media, newsletters, and scientific publications.