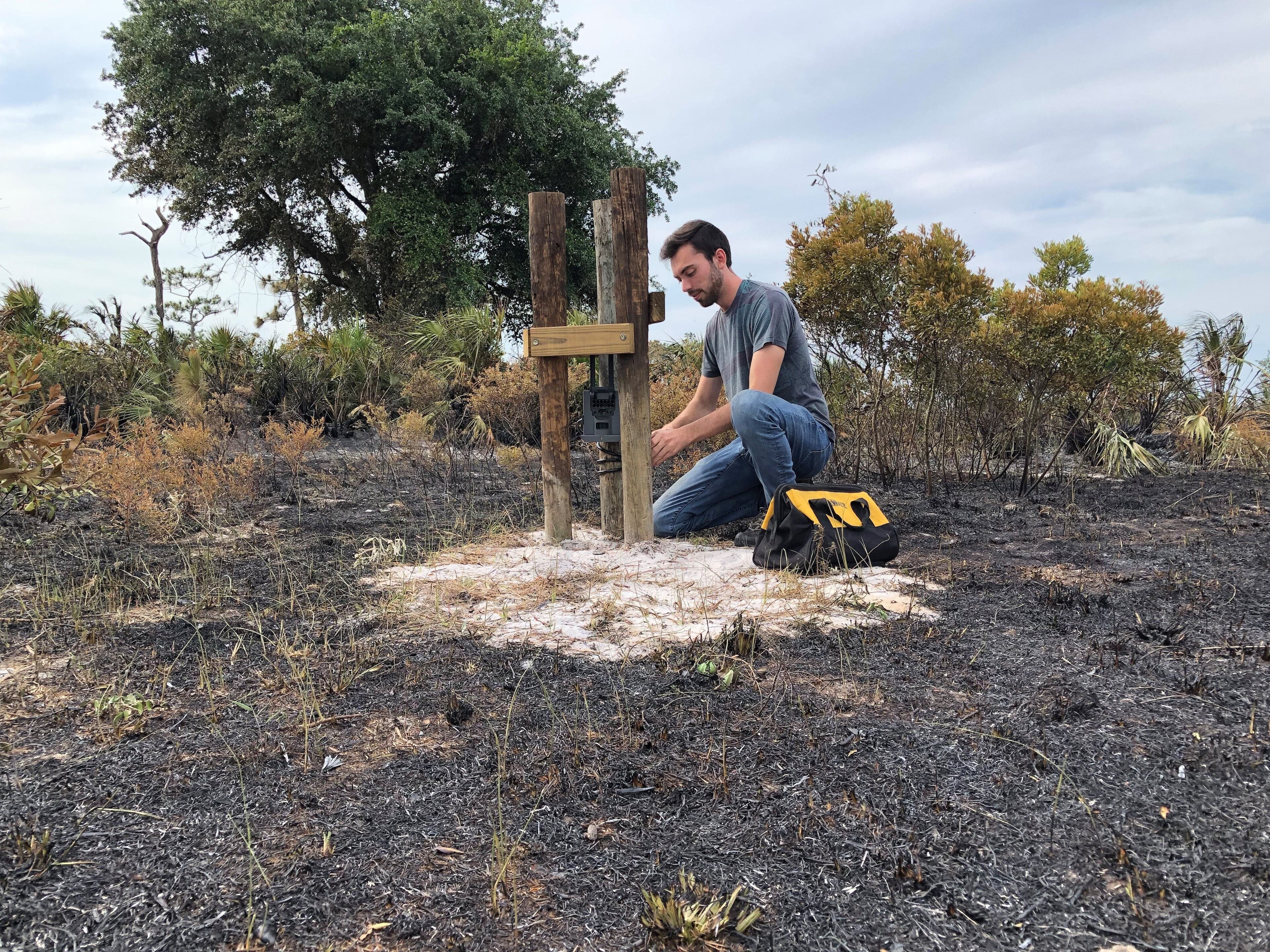 Predator Prey
South Florida's assemblage of carnivores is unique in the eastern half of North America, and faces an uncertain future as conservation measures struggle to keep pace with land use change and development. Ecological relationships among wide-ranging species in agricultural landscapes such as ours are under-studied. What measures might ensure the persistence of the Florida panther and the black bear in such fragmented landscapes? Archbold's Predator-Prey Program is working to answer these questions.
Program Information
More about this program
Primary Research Areas
wildlife monitoring, mammal community dynamics, black bear ecology, camera trapping, machine learning in wildlife research, non-invasive methods
Primary Location(s)
Archbold Biological Station, Buck Island Ranch, Lake Wales Ridge, Headwaters of the Everglades Watershed, Florida Wildlife Corridor, DeLuca Preserve
People working in this program
Featured
News & Scientific Publications
Funders, Partners, Collaborators, Networks
Explore Internships in the Predator Prey Program
Contact us
Interns will be trained in every aspect of scientific research, from project choice, experimental design, and statistical analysis to oral and written presentations. Additional opportunities include developing field skill in camera trapping and tracking multiple mammal species, gaining experience working in the field on private working lands, gaining field experience in conservation biology, sharpening written communication skills through writing tasks.