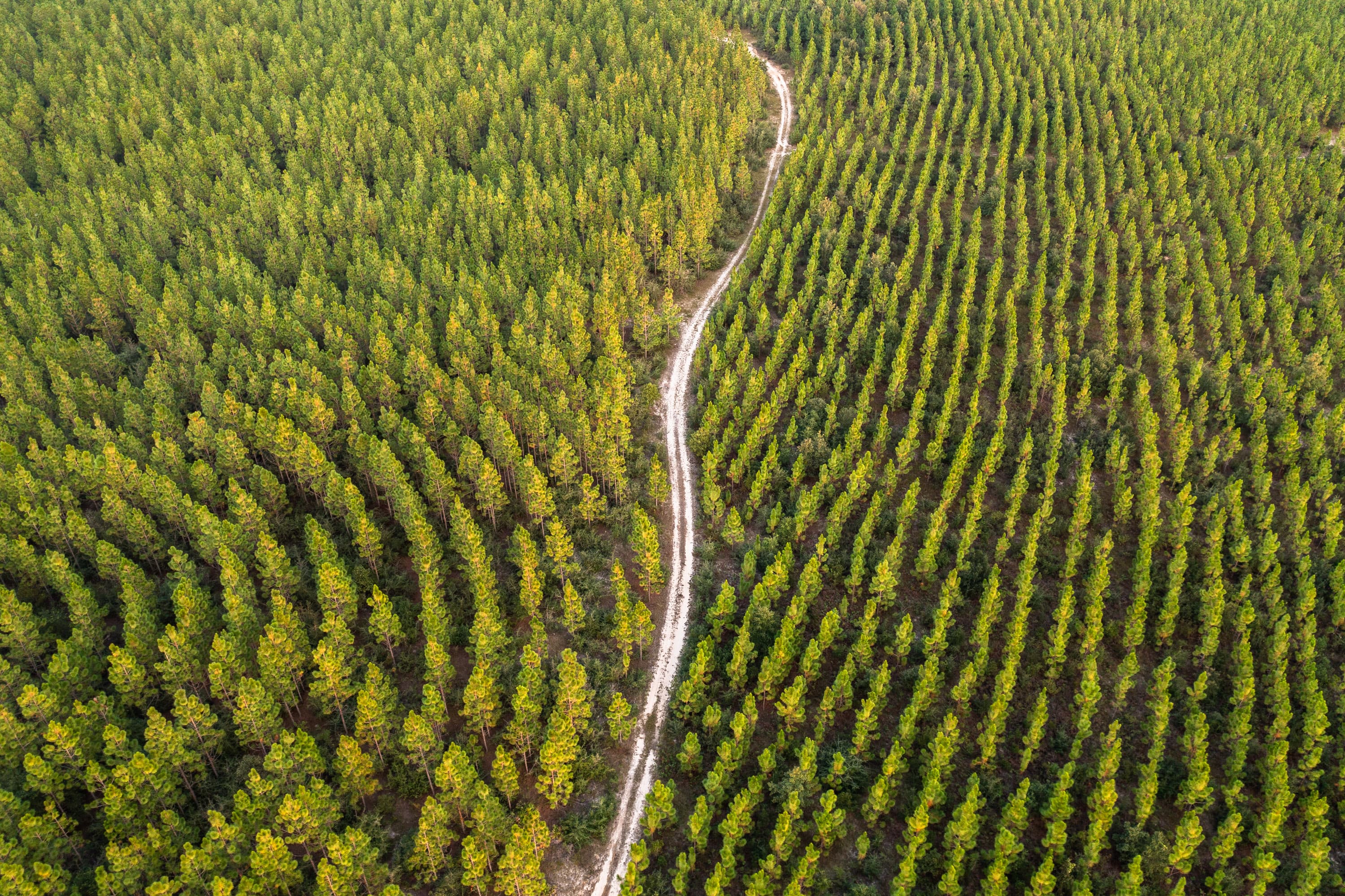 Florida's Future Landscape: Safeguarding Nature through Conservation Easements
With one of the fastest growing populations in the country, conservation easements are a critical component of balancing growth and resource protection in Florida. They provide payment for private landowners to voluntarily conserve the places that make Florida special, while continuing agricultural production.
View the
handout

to learn more about Florida's Future Landscape:
What is a conservation easement?
A conservation easement is a voluntary and legally binding agreement between a landowner and a conservation organization or public agency. A conservation easement may either be purchased from the landowner, or donated by the landowner, usually to a land trust. The land trust works closely with landowners to steward and monitor the easement long-term.
Easements restrict certain uses of the land (such as development, though terms vary between agreements) to protect conservation values. These include protection of wildlife habitats, preservation of historical sites, safeguarding scenic vistas, and ensuring water security.
The landowner continues to own and manage their land, and in most cases, landowners can continue using their land as they have been. Many thousands of acres of still-productive ranching and timber lands in FL are under easement today. Landowners may still sell their land or pass it on to heirs, and the conservation easement will remain with the property.
"Conservation easements are one of the best tools for conserving private land. They have safeguarded countless wildlife habitats and vast expanses of open space in the United States and globally."
Why are conservation easements critical for conservation in Florida?
Florida is exceedingly rich in natural resources. Our state harbors astounding biodiversity, with many unique ecosystems including pine forests, scrub, wetlands, beaches, and coral reefs. These support a tremendous variety of plant and animal species, with more endangered and threatened species than any other continental state. Florida also boasts rich water resources and vast expanses of open land.
However, the demand for land is skyrocketing with Florida's burgeoning human population. Currently, around 27,000 acres of Florida's natural and agricultural lands are being converted to development every year. Easements allow landowners to benefit financially without selling their land to developers, protecting the land from being converted. Agricultural easements can even protect low-intensity agricultural lands, allowing landowners to continue timber and ranching. These easements are a win-win: landowners protect the "Old Florida" way of life that's been passed down for generations, and Florida preserves its wild spirit.
Which types of conservation easements are available to Florida landowners?
Agricultural easements protect productive farming areas. They limit non-agricultural uses like residential and commercial development. This keeps agricultural lands intact.
Forest conservation easements conserve working forest lands. They prohibit activities harming forest health or converting the land to non-forest uses. This maintains timber harvesting while protecting forests.
Habitat easements aim to preserve rare ecosystems, habitats for imperiled wildlife, or other ecological values. They restrict actions significantly degrading these conservation targets.
Wetlands easements safeguard wetlands and their vital ecosystem services like water filtration and flood control. They prevent draining or filling of wetlands.
Conservation easements aren't just about nature—they offer tangible benefits to landowners and communities.
What are the advantages of conservation easements…
…for landowners?
Financial benefit, including possible proceeds from the sale of the easement as well as potential federal, state, and local tax benefits.
Shield vital agricultural operations from development, ensuring the future of Florida ranching and timber.
…for communities?
Provide ecosystem services like protection of native pollinator habitat, or enhancement of water quality by safeguarding wetlands.
Under a conservation easement, the land stays on the tax rolls.
Continued private management of now-conserved lands.
…for nature?
Keep habitats and ecosystems safe, including the protection of wildlife corridors, wetlands, and  carbon stocks.
Protect land at a fraction of the cost of outright purchase, multiplying the amount of land we can protect.
Which conservation easement programs are available to Florida landowners?
Conservation easements are not a one-size-fits-all solution, and there are a number of different programs available.
State programs:
Rural and Family Lands Protection Program (Florida Department of Agriculture & Consumer Services): designed to protect important agricultural lands and natural resources, allowing continued agriculture. Among the most flexible Florida easements.
Florida Forever (Department of Environmental Protection-Division of State Lands):The largest public land acquisition program of its kind in the United States.
Federal programs:
Local programs:
Water Management Districts and Local Governments: Florida's five Water Management Districts own easements protecting water resources. Local governments may own other easement lands as well.
Land trusts:
These are private organizations that work statewide or locally to connect landowners with funding for land conservation.
How can interested landowners set up a conservation easement in Florida?
The best way to get started is to reach out to a local land trust. These groups are highly knowledgeable about all options.
Find your land trust partner at the Alliance of Florida Land Trusts.