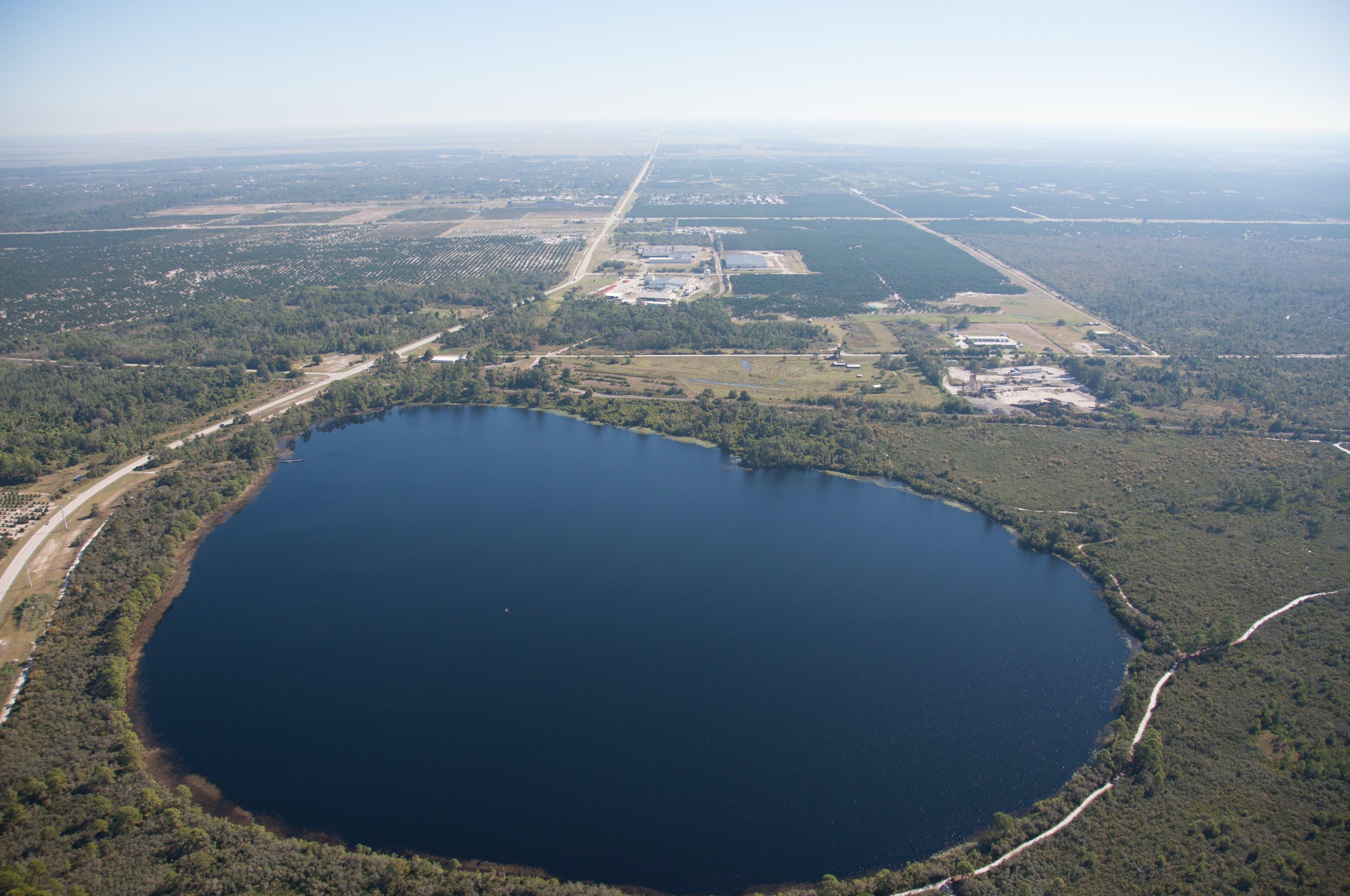 Water and wildlife corridors
How does the Florida Wildlife Corridor help conserve water resources?
Understanding how land conservation benefits wildlife and people is critical to motivating new conservation. Chief among Floridians' concerns for the environment are all things water. Archbold approached the University of Florida Water Institute to assess overlaps between the Florida Wildlife Corridor's geography and the location of key water resources statewide. Archbold's conservation program is putting these results to work to inspire the Corridor's protection.
Major Findings & Impact
The Florida Wildlife Corridor provides strong protection of spring vents, rivers, estuaries, and wetlands.
These ecosystems provide fisheries, recreation, carbon sequestration, nutrient capture and cycling, water storage, and flood protection for people.
Permanent conservation of yet-to-be conserved portions of the Florida Wildlife Corridor can roughly double the protection of many key water benefits, including those above plus outstanding Florida springsheds, lake shorelines, and groundwater recharge critical to water supply.
Project Details
More about this project
Collaborators
Wendy Graham, lead author, University of FL Water Institute
Data and Analysis Types
The locations of Florida water resources and analyses their overlap with the Florida Wildlife Corridor and other conserved areas.
Primary Location(s)
Florida Wildlife Corridor, Statewide
Related People
Featured
Publications
"...River corridors and watersheds, wetland swamps and marshes, coastlines, and estuarine wetlands are provided good-to-excellent benefit by the Corridor. Upland areas in central and north Florida tend to be excluded from the corridor, which means that many groundwater recharge areas, springsheds, and lakes are provided a low-to-moderate level of benefit."