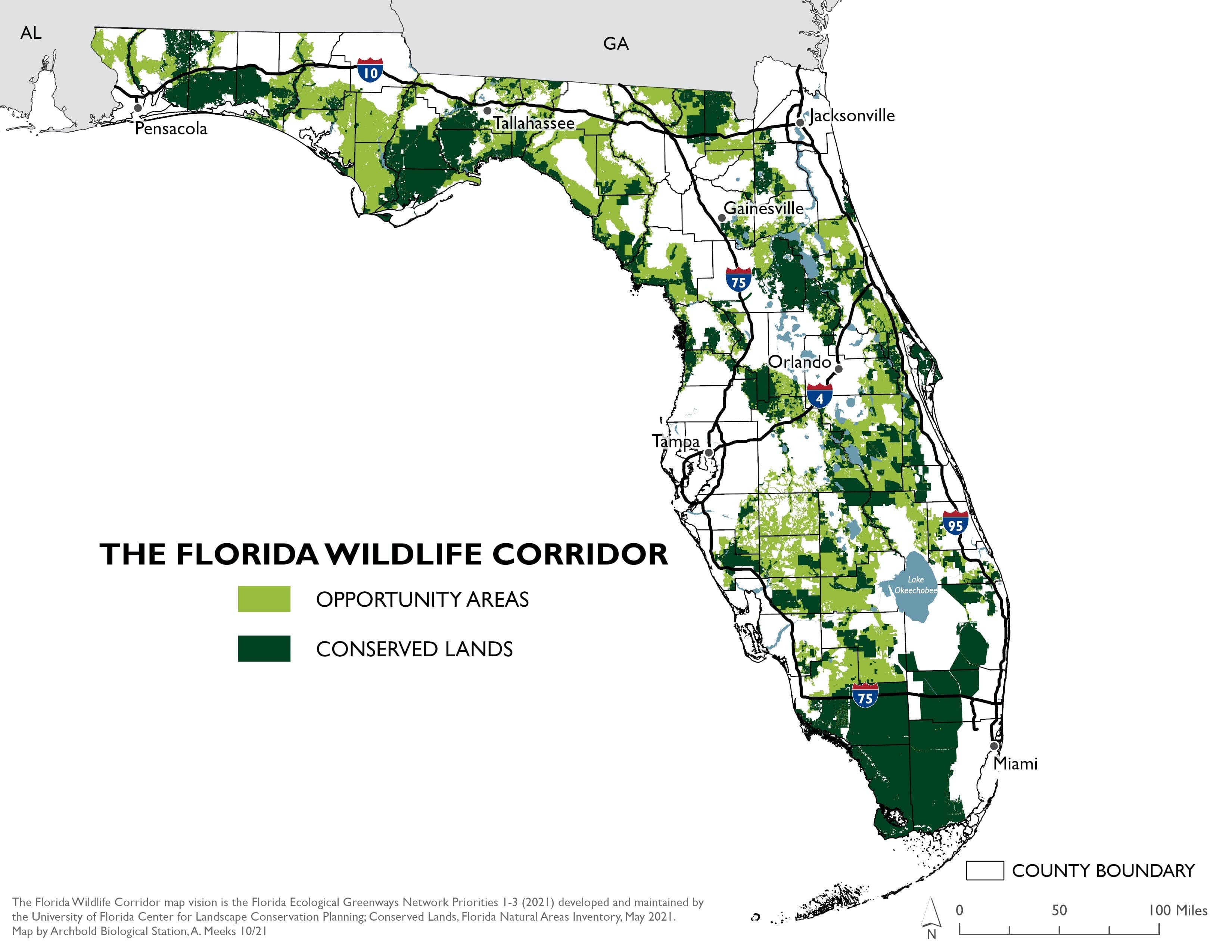 The Florida Wildlife Corridor
Archbold leads the science to support conservation of the Florida Wildlife Corridor.
The Florida Wildlife Corridor is an 18-million-acre geography key to conservation of high-quality, well-connected habitats. Plants and animals need connected habitats to migrate, find mates, disperse to new areas, and avoid inbreeding. The Corridor was birthed in name at Archbold in 2010, and since 2021 when the State Legislature prioritized the Corridor's conservation, we have led the scientific arm of the nation's most ambitious state-based land conservation effort.
Major Findings & Impact
Since 2021, the state legislature allocated around $2 billion for new land acquisitions and easements with a focus on the Corridor! On the back of Archbold and partners' science and outreach, tens of thousands of acres have been conserved in the Corridor since 2021.
Project Details
More about this project
Data and Analysis Types
Landscape ecology of conserved lands, Prioritizing Corridor Opportunity Areas, Connectivity models, Science communication for the public and partners
Primary Location(s)
Florida Wildlife Corridor
Years Active
2021 – Present
Featured
Publications
"The state has created a national model for how to safeguard threatened species for generations."-The New Yorker Magazine